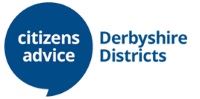 Citizens Advice
As lockdown restrictions are eased, Derbyshire Districts Citizens Advice are here to help you with any problems. Our trained Adviser is available for telephone advice every week and can help you with any issues such as benefits and money advice, housing, legal, employment and relationships.
Please contact the surgery to book an appointment. Our local telephone Adviceline is also open Monday to Friday from 9am to 4pm on 0808 278 7954 and further details can be found on our website – Citizens Advice Derbyshire Districts (ddcab.org.uk)
We are proud to support Armed Forces Veterans, and have recently been accrediated a Veteran Friendly GP practice.
Fraud alert
Subject: False Covid text asking patient to order test kits.
360 Assurance have been notified of a text scam that has been sent to patients purporting to be from their GP practice. The text could easily be mistaken as a legitimate notification as the recipient's mobile will show the text grouped with legitimate texts from their own GP practice.
The message advises them that they have been in close contact with someone who has tested positive for Omicron and that they must order a test kit using a link within the text. The link then asks for a payment of £0.99 for postage.
Please could this information be shared with GP Practice Managers so that efforts can be made locally to make patients aware of this scam and confirm that GP Practices would not text them in this way seeking payment for text kits.
Patients should be vigilant to avoid providing personal information such as bank details to fraudsters.